*** POSTPONED UNTIL EARLY 2017 ****
The IACC welcomes Giuseppe the MC for a one night show on his 2017 World Tour, including guest Eric Johnston.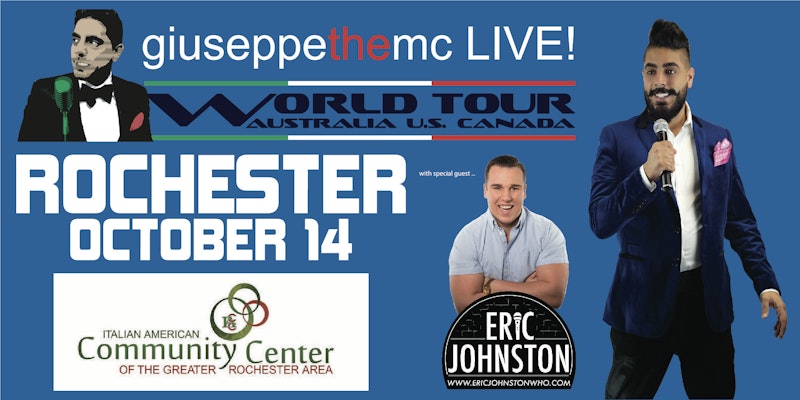 Giuseppe's hilarious standup show blends English and Italian while relating to life with his parents. Check out his YouTube channel for funny skits.
Get your tickets here.